SPI BLACKBIRD 10X-NGEN3-B1
BEST GEN 3 NIGHT VISION BINOCULARS | PART #NGEN3-B1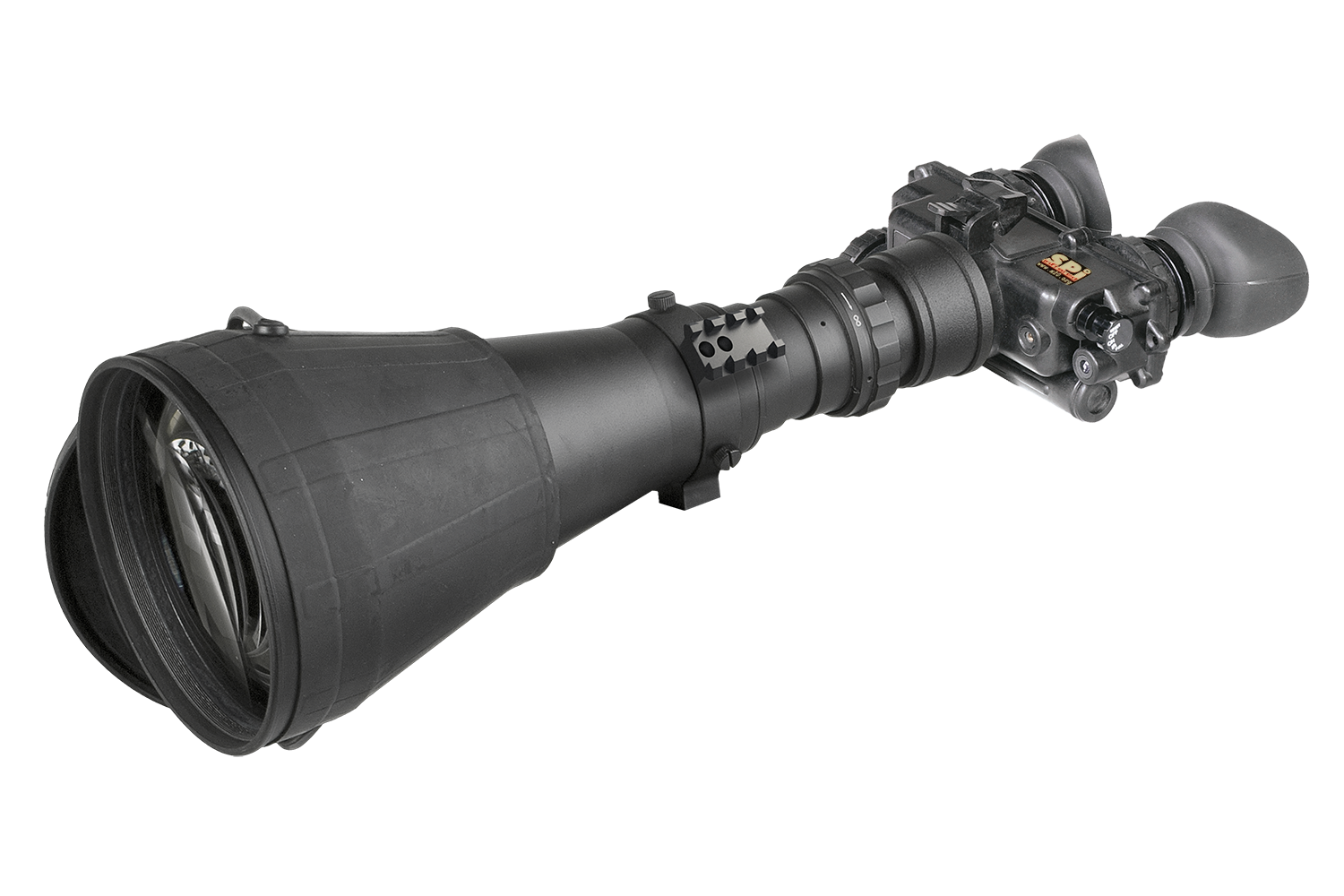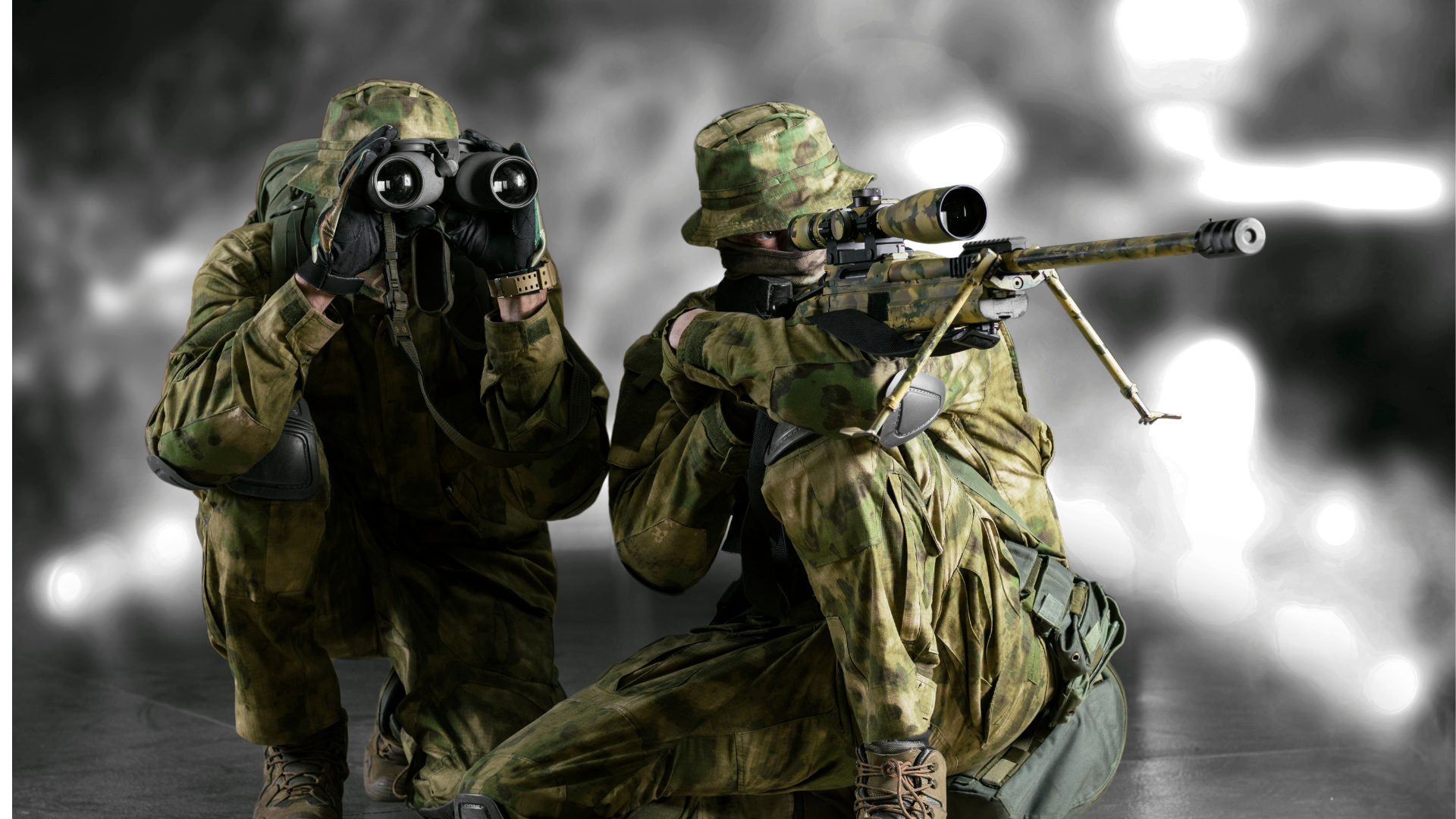 Package Includes
Packing Box
9.6xx best generation 3 night vision binoculars
SPI SPARK850
Long-Range Infrared Illuminator
Dovetail to Weaver Transfer Piece
Neck Lanyard
Lens Tissue
One Lithium Battery CR123A
Operators Manual
Soft Carrying Case
EXPORT RESTRICTIONS
Product shown herein is subject to US export regulations and may require a license prior to export. Any diversion contrary to US Government regulations is prohibited.
DESCRIPTION AND FEATURES
The SPI Blackbird-LE night vision binocular, our best Gen 3 night vision binocular, is the perfect tool for mid-range and long-range observation. The Blackbird-LE is compatible with a range of professional high quality objective lenses to match all users' requirements currently available in three configurations – 5x, 8x, and 10x magnification. 
The Blackbird-LE, our best Gen 3 night vision binoculars, are a professional night vision device favored by law enforcement and military units due to its unmatched performance, even in extreme temperatures and challenging weather conditions such as rain or excessive humidity. The device can be outfitted with either a Gen 2+ or Gen 3 high-performance image intensifier (II) tube, which can be repaired or upgraded easily.
The Blackbird-LE, our best Gen 3 night vision binoculars, are also equipped with Automatic Brightness Control (ABC), which adjusts the image brightness automatically, providing the highest possible image quality even in changing light conditions. Blackbird-LE is supplied with two AA batteries and its operating time is up to 40 hours of continuous use.
5.6X,8x, or 10x night vision binocular magnification
Super fast, multi-coated, all-glass optics
Dual eye viewing system for long viewing sessions
Detachable long-range infrared illuminator
Rugged and versatile design
Tripod mountable
Water and fog resistance
Hand strap and neck strap for comfort of use
What is the range of our best gen 3 night vision binoculars?
The range of visibility for our best gen 3 night vision binoculars with 10x zoom is influenced by both the magnification level and the size of the observed object. For instance, when using 10x magnification to view an object located 10 miles away, it will appear as if it is only one mile away.
What is an Image Intensifier Tube: Gen 3+ "Level 1"?
Our best gen 3 night vision binoculars, Gen 3 IIT 3NL1, are a high-resolution night vision device, renowned for its exceptional image quality. Offered by SPI, it is considered the cleanest and highest resolution device in their range. This device is characterized by having practically no visible spots in Zone 1, indicating a clear and unobstructed field of view.
What does a Field of View (FOV) of 4 Degrees mean for 10x night vision binoculars?
The rule is simple. Increase magnification, decrease field of view. When you crank up the power on your binoculars, you're going to see less of an area as you get more specific detail on your target or scene. When you dial back down to low magnification, the field of view will become wider as you see more of the surroundings in your view.
A Field of View (FOV) of 4 degrees for our best gen 3 night vision binoculars means that you will be able to see a width of the scene that is calculated by multiplying the angle by 52.5. So, for an FOV of 4 degrees, you would calculate it as 4 degrees x 52.5 = 210 feet. This means you can see 210 feet of a scene from left to right when looking at a distance of 1000 yards.
What is the highest magnification in binoculars?
The highest magnification in binoculars is typically around 20x to 25x, but extremely high magnifications may compromise stability and image quality.
What is a Long Range Infrared Illuminator?
A long-range infrared illuminator is a device that emits infrared light, which is invisible to the human eye but can be detected by night vision devices. This technology is often used to enhance the performance of night vision devices in low-light conditions, effectively increasing their range and detail. All of our night vision products, including our best gen 3 night vision binoculars, come with a long range infrared illuminator.
Here are some benefits and uses of long-range infrared illuminators:
Enhanced Night Vision: Infrared illuminators can significantly improve the performance of our best Gen 3 night vision binoculars, allowing for better visibility in low-light or complete darkness. This can be particularly useful for activities such as hunting, wildlife observation, or surveillance.
Undetectable Illumination: Since infrared light is invisible to the human eye, an infrared illuminator can provide light without alerting people or animals to its presence. This can be useful in surveillance or hunting scenarios.
Long Range: As the name suggests, long-range infrared illuminators can provide illumination over a greater distance than standard infrared illuminators. This can be beneficial in situations where the user needs to observe or target something from a distance.
Versatility: Infrared illuminators can be used in a variety of settings, including military operations, law enforcement, hunting, wildlife observation, and even paranormal investigations.
Safety and Security: Infrared illuminators can be used in security cameras to provide clear images even in complete darkness, enhancing the safety and security of properties.
Astronomy and Astrophysics: Infrared illuminators are also used in the field of astronomy and astrophysics to study celestial bodies that emit infrared radiation
Other Gen 2 Night Vision Goggles Binoculars and Monoculars
---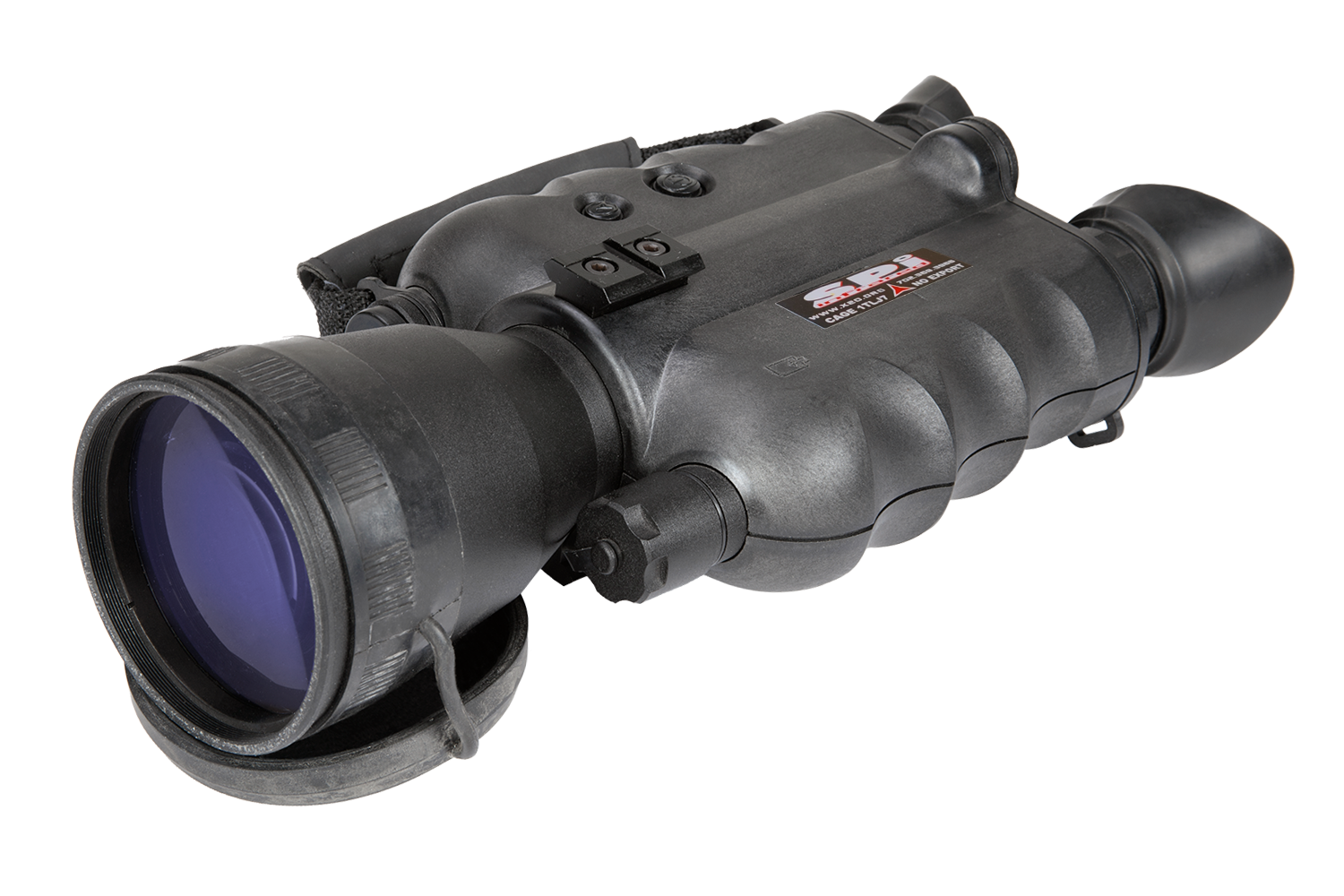 SPI-BLACKBIRD-5X-NGEN2-B2
Image Intensifier Tube: Gen 2+ "Level 2"
Magnification: 4.5x
Lens System: 108 mm; F/1.5
FOV: 9.5°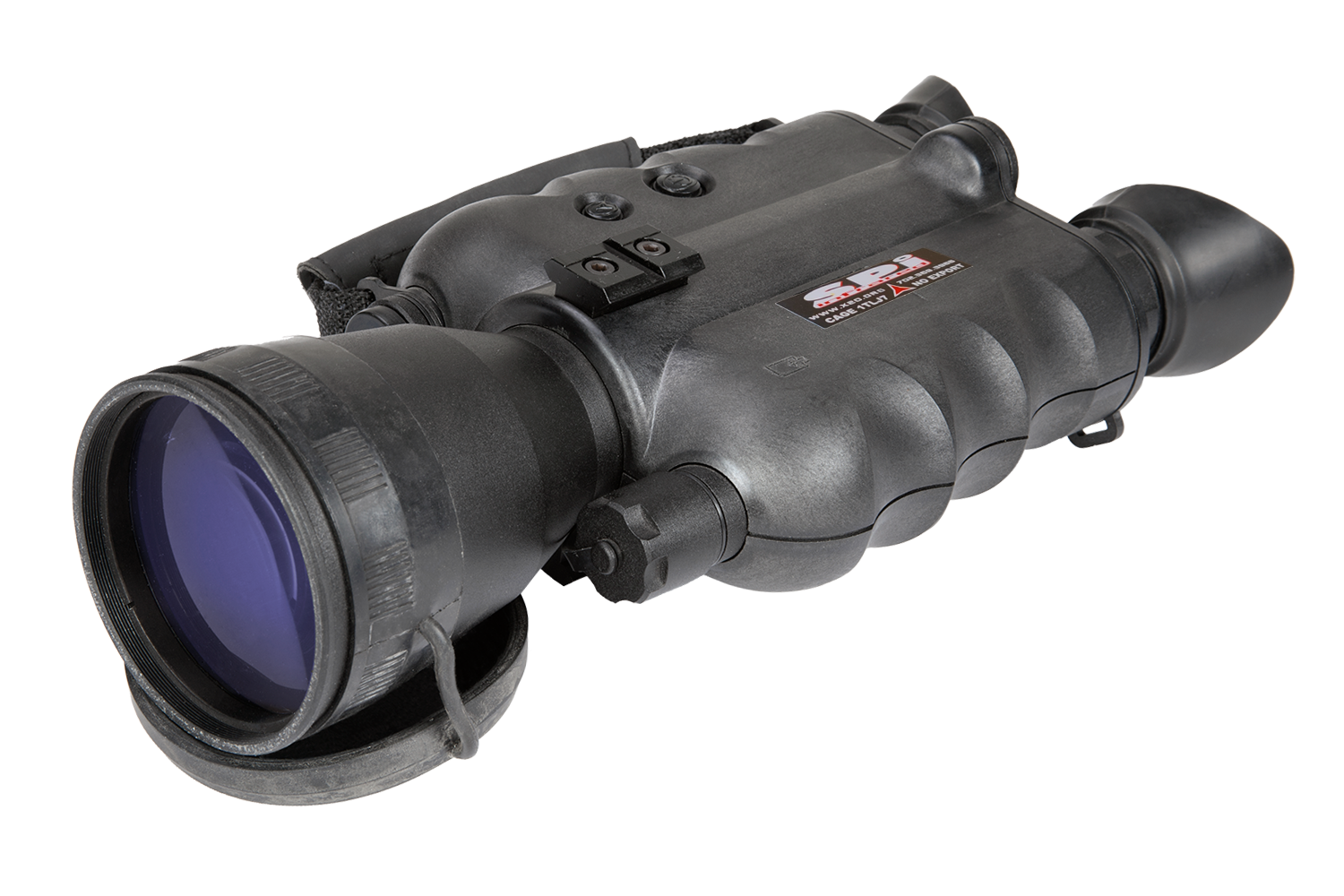 SPI-BLACKBIRD-5X-NGEN2-B3
Image Intensifier Tube: Gen 2+ "Level 3"
Magnification: 4.5x
Lens System: 108 mm; F/1.5
FOV: 9.5°