Overview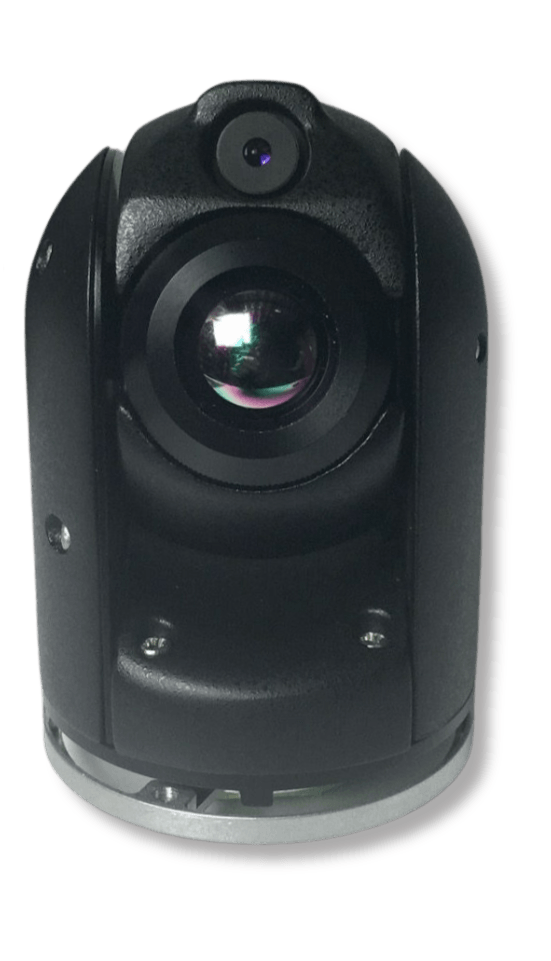 The M2D Micro Gimbal, recognized as the world's smallest and lightest gyro-stabilized dual EO/IR thermal gimbal, offers advanced imaging capabilities for Intelligence, Surveillance, and Reconnaissance (ISR) applications. Transitioning to active voice and incorporating transition words, here is the revised version:
Technical Specifications:
Pan Tilt: Full Roll 360° Pan Full / Tilt Pitch -45° to +135°
System: Solid state BSI CMOS/LWIR UFPA
Zoom: Continuous Visual EO and Thermal IR
Stabilization: UltraStab Multi-Axis/Multi-Stage rock-solid Gyro Stabilization
Advanced Target Tracking: Utilizes a highly accurate processing module for ground target tracking
Digital Video Recording: Allows high-quality digital video recording onboard the platform
IP Based Video Compression: Converts the system to IP-based format for easy integration into IP network platforms
Continued
With a full roll of 360° pan and a tilt pitch range of -45° to +135°, the M2D Micro Gimbal features a solid-state BSI CMOS/LWIR UFPA system. It offers continuous visual EO and thermal IR zoom, along with rock-solid gyro stabilization through its UltraStab Multi-Axis/Multi-Stage technology.
The gimbal utilizes highly accurate processing for advanced ground target tracking and allows high-quality digital video recording onboard. Moreover, it can be easily integrated into IP network platforms using IP-based video compression.
Camera Specifications:
Ultra-sensitive custom 640×512 zoom thermal imaging IR channel
HD BSI CMOS color visible zoom EO zoom channel
Artificial Intelligence start Tracking and enhancement algorithms
Smooth instant Continuous zoom on both EO and IR channels
Multi-axis rock-steady jitter-free Gyro Stabilization Turret
Ultra-lightweight micro-mini 159-gram payload
Visible or Infrared 0.5 MRAD Laser
Range of rotation / Data: Tilt: -45° to 135°, Angular Velocity: Up to 105 deg/sec
Power Requirement: 9-32 VDC, Power Consumption: <9W
Temperature: -20°C to +60°C, Weight: 160 Grams
Diameter: 53mm [2.099″], Height: 78mm [3.07″]
Continued
The gimbal incorporates an ultra-sensitive custom 640×512 zoom thermal imaging IR channel and an HD BSI CMOS color visible zoom EO channel.
It also utilizes artificial intelligence for start tracking and enhancement algorithms, providing smooth and instant continuous zoom on both EO and IR channels. The multi-axis rock-steady jitter-free gyro stabilization turret ensures precise imaging. Additionally, the gimbal weighs only 159 grams and offers options for a visible or infrared 0.5 MRAD laser.
APPLICATIONS
The M2D Micro Gimbal finds applications in various sectors, including:
Reconnaissance and Surveillance: Used on advanced UAV systems, the gimbal provides real-time thermal imagery for monitoring enemy positions and gathering intelligence.
Border Security: Integrated with drones or multi-copters, the gimbal enhances border patrol and surveillance, boosting security measures.
Industrial Surveillance: By enabling the identification of anomalies, hotspots, or leaks through thermal imaging, the gimbal aids in maintenance and prevents breakdowns in industrial settings.
Search and Rescue: The gimbal's thermal imaging capabilities help locate missing persons or survivors by detecting body heat signatures, thereby improving search and rescue operations.
M2D MINI UAV UAS DRONE THERMAL FLIR GIMBAL PAYLOAD:
The M2D Mini UAV UAS drone thermal FLIR gimbal payload stands out as one of the market's smallest stabilized EOIR LWIR uncooled gimbals.
It offers a range of capabilities suitable for unmanned aerial systems (UAS) and drones. Weighing only 160 grams, the thermal gimbal's weight is comparable to that of a billiard ball.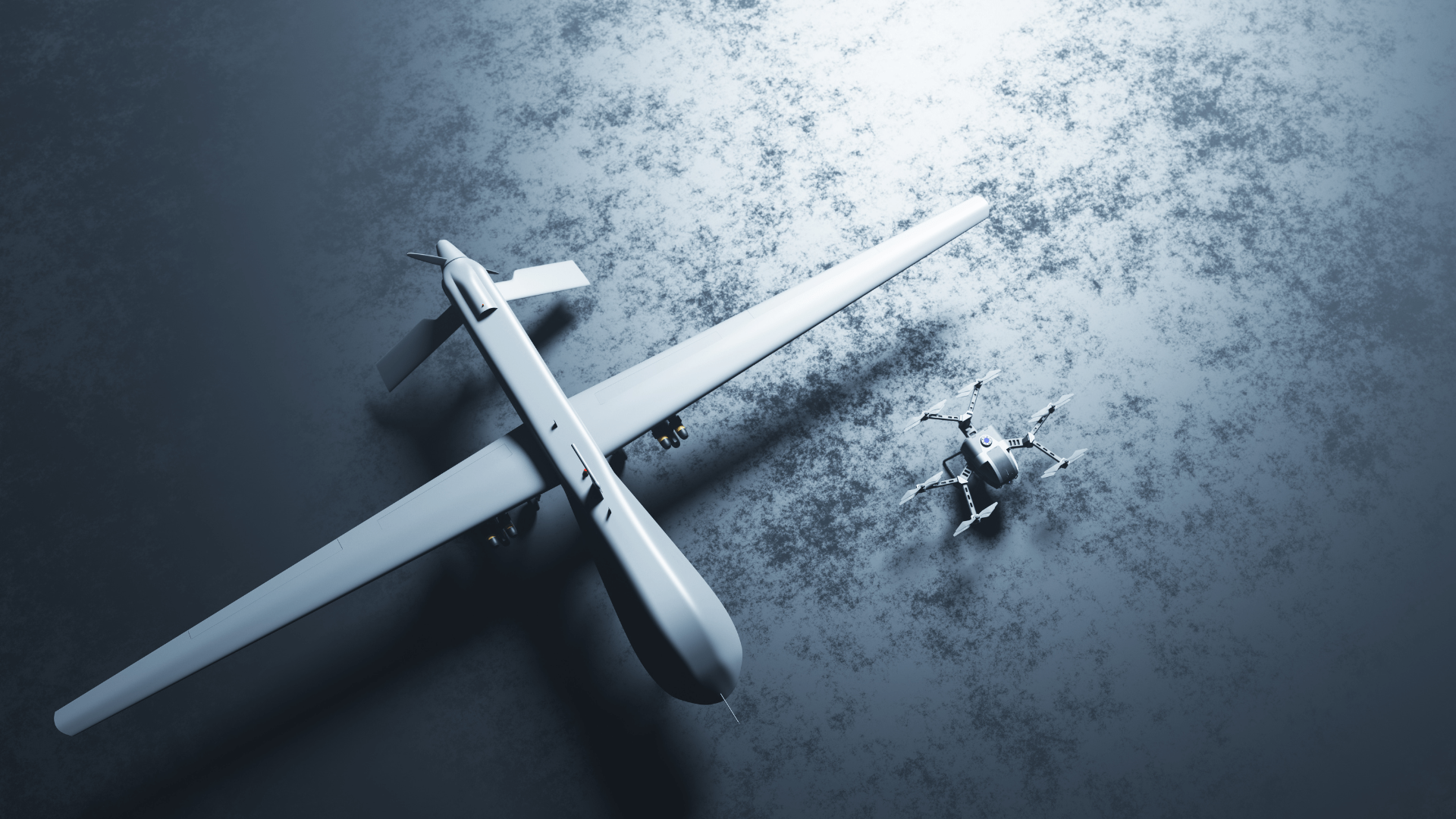 EO IR SENSORS FOR UAVS:
EO-IR sensors and camera systems prove highly compatible with a wide spectrum of unmanned aerial platforms, including VTOL multirotor UAVs, fixed-wing and hybrid UAVs, tethered drones, aerostats, balloons, as well as fixed-site installations, unmanned ground vehicles (UGV), and unmanned surface vehicles (USV).
MINIATURE EO/IR GIMBALS FOR AERIAL MISSIONS:
Specifically developed for short, medium, and long-range aerial missions, miniature EO/IR gimbal payloads meet various SWAP (Size, Weight, and Power) requirements. These lightweight and easily mountable gimbals can be efficiently swapped out based on specific drone and mission requirements.
GYRO-STABILIZED EO/IR GIMBALS:
Gyro-stabilized EO/IR gimbals offer stabilization along multiple axes, depending on the type and payload capacity of the UAV or unmanned system.
These gimbals feature 2-axis, 3-axis, or 4-axis stabilization capabilities and are compatible with a range of LWIR, MWIR, SWIR, and NIR thermal cameras, providing enhanced stability and accurate imaging capabilities.
EO/IR GIMBAL CAMERA SYSTEMS:
EO/IR gimbal camera systems incorporate a variety of cameras and sensors to cater to different operational needs.
These systems include single and double Field of View (FOV) cameras, daytime and night-time sensors, thermal imaging cameras, CCD sensors, and optical zoom cameras of various strengths. Their versatility allows for adaptable and high-quality imaging capabilities.
M2D MINI UAV UAS DRONE THERMAL FLIR GIMBAL PAYLOAD FEATURES:
The M2D family of rugged, mini, lightweight long-range multi-sensor EO/IR gimbals for UAVs and drones offers the smallest, lightest, and highest-performing solutions at affordable pricing.
These systems are ideal for integrators seeking to optimize time and cost efficiency. They feature long-range HD cooled MWIR and LWIR uncooled zoom thermal capabilities, providing a wide field of view (FOV) down to 1 degree.
The M2D gimbal payloads excel in surveillance, security, and defense applications, with impressive detection ranges of up to 10 kilometers for human targets and 20 kilometers for vehicles.
APPLICATIONS AND VERSATILITY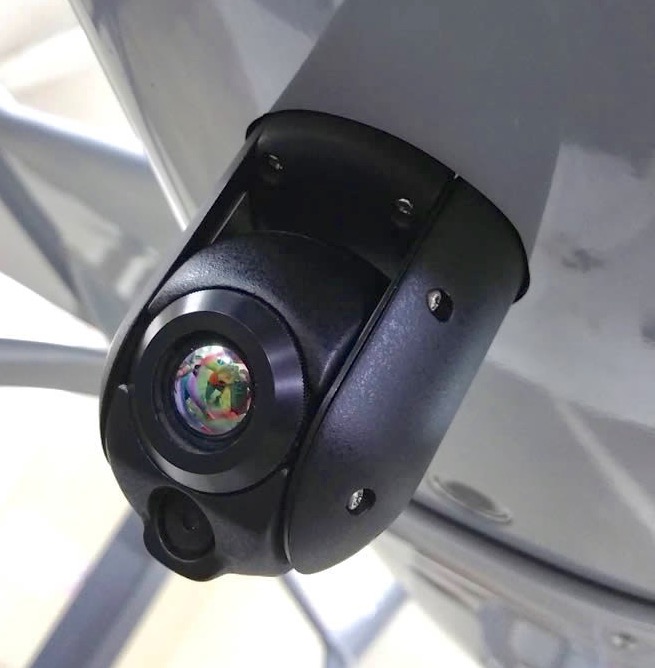 Designed for a wide range of applications, the M2D EO/IR gimbal payloads can be mounted on UAVs, drones, unmanned vehicles (including USVs and UGVs), as well as manned fixed-site installations. These gimbal payloads find utility in scenarios such as:
Counter-drone measures
Unmanned aerial and ground vehicle observation
Surveillance and targeting operations
Coastal and border patrol
Security and defense applications
Gyro-stabilized EO/IR gimbals play a critical role in unmanned surveillance systems, enabling real-time detection, recognition, and identification of aerial, land-based, and maritime targets.
ISTAR
They are suitable for Intelligence, Surveillance, Targeting, and Reconnaissance (ISTAR) operations, counter-UAS and anti-drone defenses, as well as search and rescue missions.
Industrial
Furthermore, EO/IR gimbal payloads, cameras, and sensors are utilized in industrial inspection drones, UAVs used for mapping, surveying, aerial inspections, and environmental monitoring.
The SPI gimbal family of EOIR gimbals stands out as a robust platform with a small size, lightweight design, compact structure, high adaptability, low power dissipation, and cost-efficiency.
Notable features include ultra-sharp HD image quality, long-range zoom optics, video tracking, real-time target detection and tracking, as well as manual and auto-tracking capabilities with target locking (lock-on).
For More Information:
For further details and inquiries about the M2D Micro Gimbal, including special pricing options, we recommend contacting us directly. Our team can provide comprehensive information on how this cutting-edge technology aligns with specific needs and requirements.