Blackbird 5.6x Night Vision Binoculars NGEN2 B2
5.6x NIGHT VISION BINOCULARS | PART #NGEN2-B2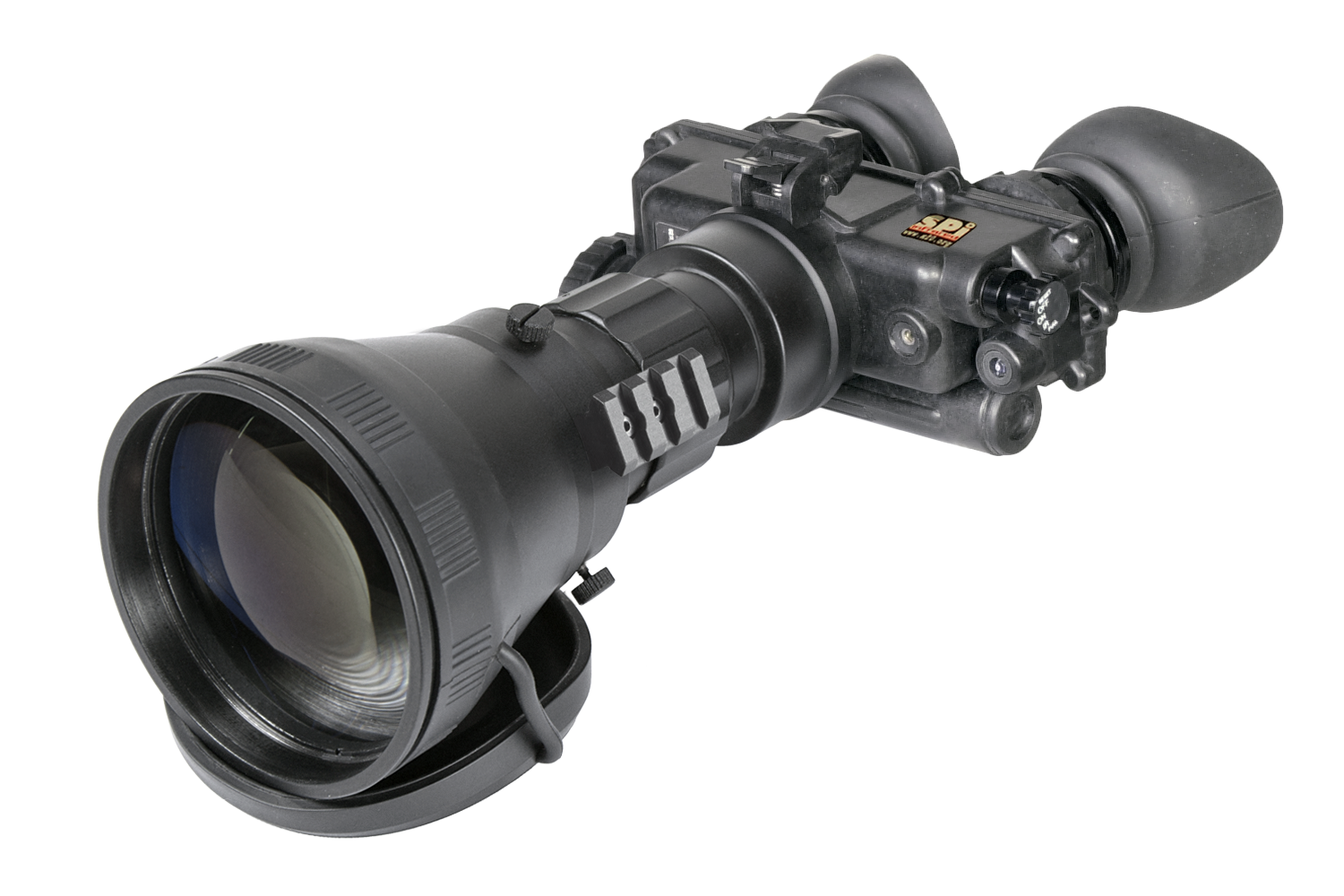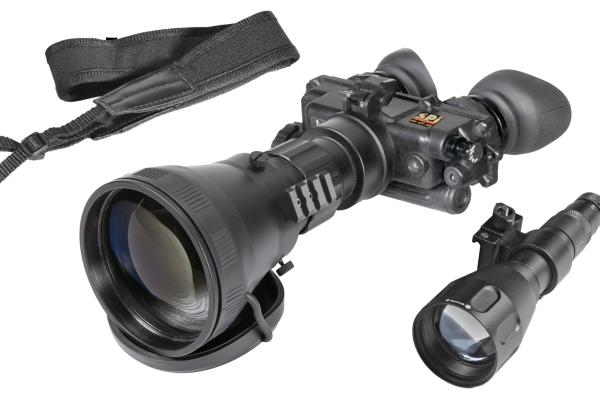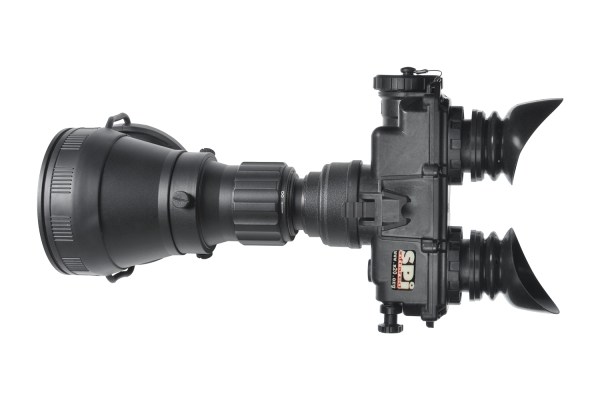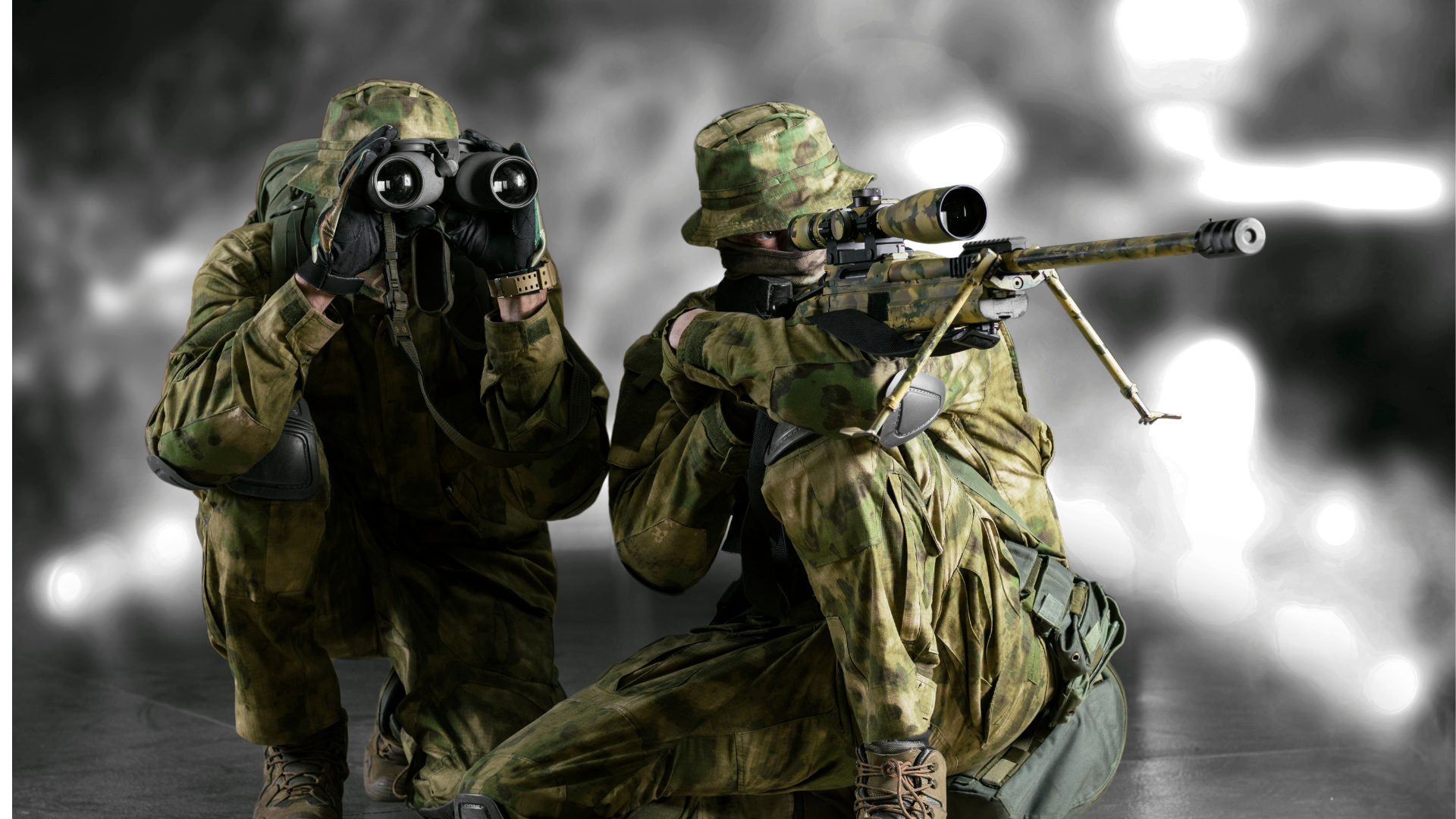 Package Includes
Packing Box
5.6x night vision binoculars
SPI SPARK850
Long-Range Infrared Illuminator
Dovetail to Weaver Transfer Piece
Neck Lanyard
Lens Tissue
One Lithium Battery CR123A
Operators Manual
Soft Carrying Case
EXPORT RESTRICTIONS
Product shown herein is subject to US export regulations and may require a license prior to export. Any diversion contrary to US Government regulations is prohibited.
DESCRIPTION AND FEATURES
The SPI Blackbird night vision binocular is the perfect tool for mid-range and long-range observation. The Blackbird, a 5.6x night vision binocular, combines a single high quality image intensifier tube with a dualized optical axis and double eyepiece, making it applicable for long viewing sessions.
The Blackbird is packed with features, such as digital controls and a proximity sensor for automatic shut off in varying light conditions. This 5.6x night vision binocular is the ideal choice for security and recreational use.
5.6X,8x, or 10x night vision binocular magnification
Super fast, multi-coated, all-glass optics
Dual eye viewing system for long viewing sessions
Detachable long-range infrared illuminator
Rugged and versatile design
Tripod mountable
Water and fog resistance
Hand strap and neck strap for comfort of use
What is the range of night vision binoculars?
Night vision binoculars with 5.6x zoom have a range of at least 159 yards (145 meters).
What is an Image Intensifier Tube: Gen 2+ "Level 2"?
The Gen 2+ "Level 2" Image Intensifier Tube (IIT) is a component used in night vision devices. It works by amplifying ambient light, allowing you to see in darkness. The key difference between the night vision generations is the intensifier technology. Gen 2 devices have added a micro-channel plate that multiplies the number of electrons before they make contact on the phosphorus screen, thus increasing clarity, quality, and brightness.
SPI Corp offers Gen 2+ image intensifier tubes (IIT) in five levels: B1, B2, B3, W1, and W2. All Gen 2+ night vision tubes are equipped with a microchannel plate and multi-alkaline photocathode. The main difference between the levels is resolution and cosmetics.
The Gen 2+ IIT B2, also known as "Level 2", is the second-best quality Gen 2 IIT offered. It uses a green phosphor tube (P43) and has a very limited number of spots in Zone 1. The maximum spots allowed in each zone are as follows:
Zone 1: >.015 or larger – 0 spots
Zone 2: >.012 – .015 – 0 spots
Zone 3: >.009 – .012 – 1 spot
Zone 4: >.006 – .009 – 2 spots
Zone 5: .003 – .006 – 2 spots
This means that the image quality of a Gen 2+ "Level 2" is quite high, with very few imperfections or "spots" in the image. This makes it suitable for a variety of applications where clear night vision is required
What does a Field of View (FOV) of 7 Degrees mean for 5.6x night vision binoculars?
To calculate angular to linear FOV is easy. Multiply the angle by 52.5 to get the linear feet FOV. For example, if a binocular says it has an FOV of 7 degrees, it means you can see 7 degrees x 52.5 = 367.5 feet of a scene from left to right when looking at 1000 yards. This is because one angle degree is equal to 52.5 feet.
The rule is simple. Increase magnification, decrease field of view. When you crank up the power on your binoculars, you're going to see less of an area as you get more specific detail on your target or scene. When you dial back down to low magnification, the field of view will become wider as you see more of the surroundings in your view.
So, an FOV of 7 degrees in night vision binoculars means that you will be able to see a width of 367.5 feet of the scene when looking at a distance of 1000 yards. This is a relatively narrow field of view, which means you'll be looking at a smaller area in more detail. This can be beneficial for spotting specific objects or individuals, but it also means you'll have less peripheral vision and may need to move the binoculars more to scan an area
What is the highest magnification in binoculars?
The highest magnification in binoculars is typically around 20x to 25x, but extremely high magnifications may compromise stability and image quality.
What is a Long Range Infrared Illuminator?
A long-range infrared illuminator is a device that emits infrared light, which is invisible to the human eye but can be detected by night vision devices. This technology is often used to enhance the performance of night vision devices in low-light conditions, effectively increasing their range and detail. All of our night vision products, including our 5.6x night vision binoculars, come with a long range infrared illuminator.
Here are some benefits and uses of long-range infrared illuminators:
Enhanced Night Vision: Infrared illuminators can significantly improve the performance of night vision devices, allowing for better visibility in low-light or complete darkness. This can be particularly useful for activities such as hunting, wildlife observation, or surveillance.
Undetectable Illumination: Since infrared light is invisible to the human eye, an infrared illuminator can provide light without alerting people or animals to its presence. This can be useful in surveillance or hunting scenarios.
Long Range: As the name suggests, long-range infrared illuminators can provide illumination over a greater distance than standard infrared illuminators. This can be beneficial in situations where the user needs to observe or target something from a distance.
Versatility: Infrared illuminators can be used in a variety of settings, including military operations, law enforcement, hunting, wildlife observation, and even paranormal investigations.
Safety and Security: Infrared illuminators can be used in security cameras to provide clear images even in complete darkness, enhancing the safety and security of properties.
Astronomy and Astrophysics: Infrared illuminators are also used in the field of astronomy and astrophysics to study celestial bodies that emit infrared radiation
Other Gen 2 Night Vision Goggles Binoculars and Monoculars
---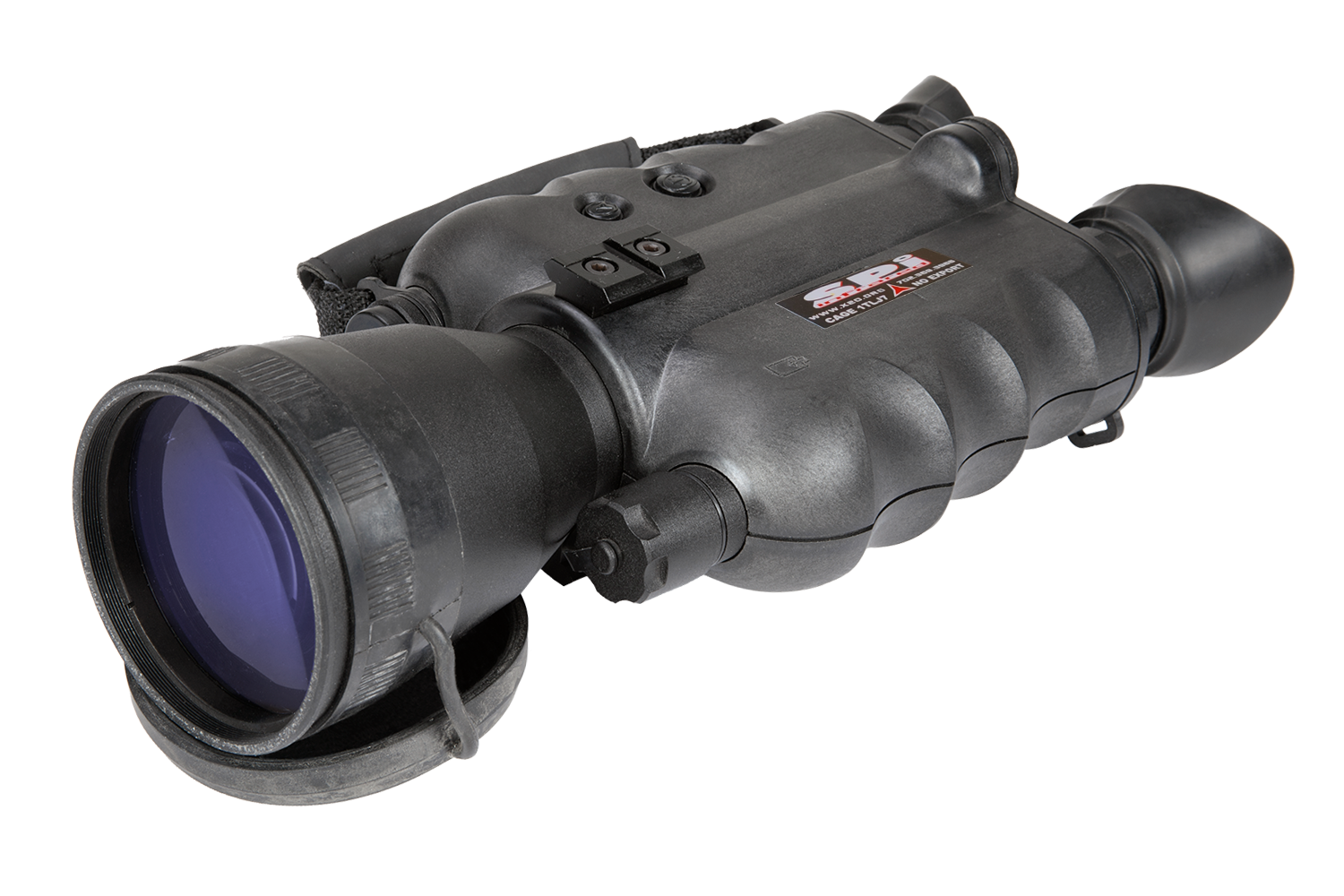 SPI-BLACKBIRD-5X-NGEN2-B2
Image Intensifier Tube: Gen 2+ "Level 2"
Magnification: 4.5x
Lens System: 108 mm; F/1.5
FOV: 9.5°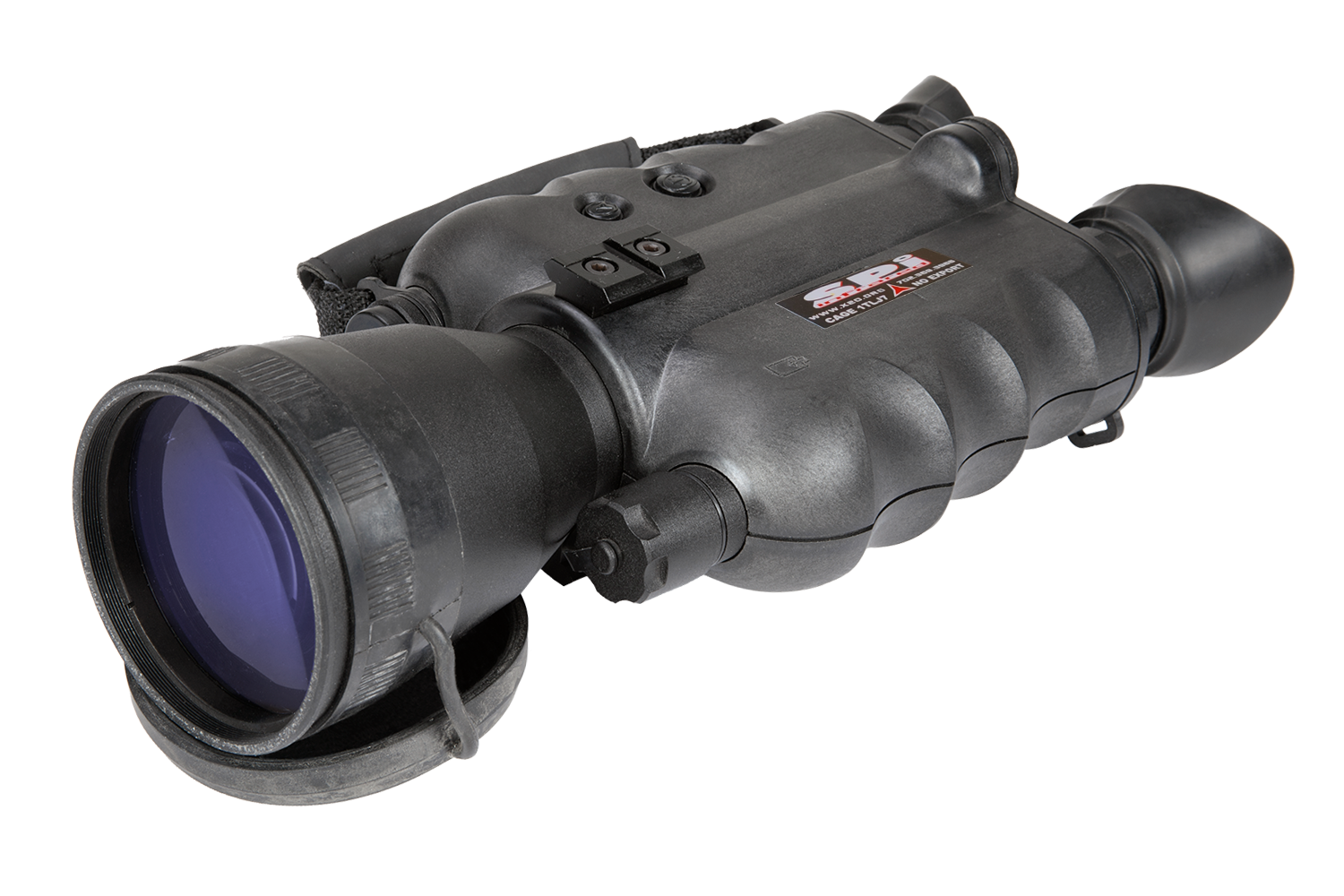 SPI-BLACKBIRD-5X-NGEN2-B3
Image Intensifier Tube: Gen 2+ "Level 3"
Magnification: 4.5x
Lens System: 108 mm; F/1.5
FOV: 9.5°